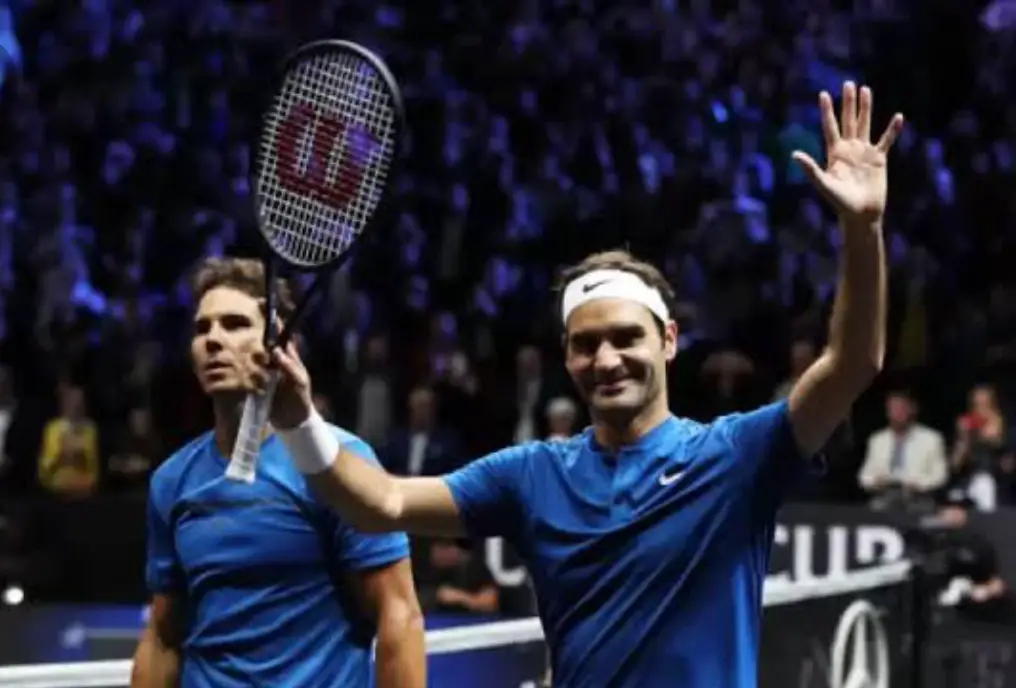 Swiss legend Roger Federer lost his final professional tennis match, playing doubles alongside Rafael Nadal in the Laver Cup.
Featuring for Team Europe in front of a sell-out crowd of 17,500 Federer and Nadal lost 4-6, 7-6 (7-2), 11-9 against Frances Tiafoe and Jack Sock of Team World.
In changeovers during the match the video screens showed some iconic moments of Federer's 24-year professional career with tributes from Nadal and his mother Lynette.
Federer had the chance to seal victory when he served at match point in a tense deciding tiebreak but it was not to be.
Also Read: Portugal Thrash Czech As Switzerland Edge Spain In UEFA Nations League
After a brief moment of almost silence around the packed arena, the crowd erupted to salute an emotional Federer.
The Swiss 20-time grand slam champion announced last week he would return for his final after more than a year on the sidelines.
When the match ended, he hugged Nadal, then Tiafoe and Sock.
Federer began crying as he went to greet the other members of Team Europe.
As the crowd cheered, he put his hands on his hips, his chest heaving.
Then he mouthed, "Thank you," while applauding right back toward the spectators.
Federer's final official singles match was a loss in the quarterfinals at Wimbledon in 2021.
He retires with 103 career singles trophies, 310 weeks at number one in the ATP rankings, a Davis Cup title and Olympic medals.
The post Federer Loses Final Match Of Career Alongside Nadal In Laver Cup appeared first on Complete Sports.